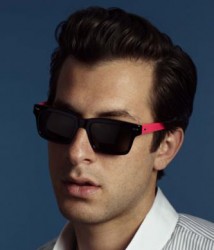 Mark Ronson has started working on his next solo album but he's not really sure who's going to be on it yet to be honest.
Having a chat with the Hollywood Reporter, the 'Somebody To Love Me' hitmaker said: "I'm here by myself working on my next solo album. I just read in the past few years how I'm jumping from album to album for other people."
"I'm trying to get back to remem­ber­ing how to fight to make music by myself."
Asked who he might be working with on the album, he replied: "I don't really have any idea yet, to be honest."
CHEERS MARK.
The rest of the interview's quite inter­est­ing though, so maybe have a read of it if you get a minute.