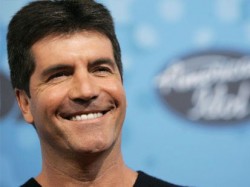 Simon Cowell is planning to launch a global live music show "a year down the line", The Sun reports.
Speaking at a press screening for his new gameshow Red Or Black, Cowell said that "it's not cost effective just doing it in the UK. To do it properly it would need to be bigger than one country".
This is something that would be quite amazing.
Cowell also said that the judges for X Factor USA would be announced later this week.