Parrot fashion isn't just how Cheryl Cole learns her songwords. IT'S THE YEAR'S BIGGEST POP TREND.
EXHIBIT A: WHO'S A PRETTY BOY THEN?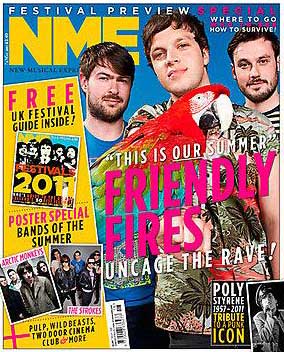 Not the one on the left; it's Friendly Fires on the cover of this week's The NME.

EXHIBIT B: TOUCAN PLAY THAT GAME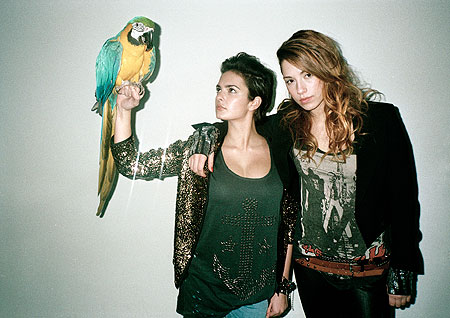 Here's the photo of pop duo Oh My! that we featured a few weeks ago and jolly good it is too.
EXHIBIT C: MACAW BLIMEY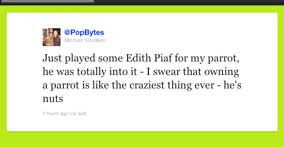 A tweet from earlier today in which US pop­cul­ture blogger PopBytes discusses his parrot. Yes we know it's getting a bit tenuous now but three's a trend and all that.
Who will be next to tune in to parrot chic? WE WILL NOT REST UNTIL WE HAVE SEEN VIDEO FOOTAGE OF ADELE WITH A PARROT ON HER HEAD.