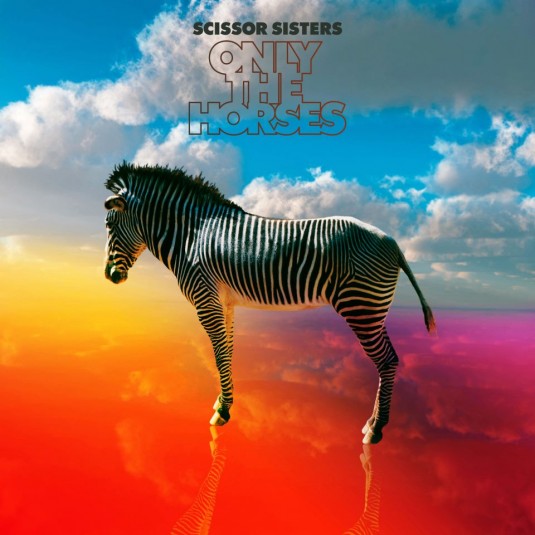 This is the artwork for the new Scissor Sisters single 'Only The Horses'.
The above image features a zebra, the fruitiest member of the equine family.
The world premiere of 'Only The Horses' will be on Fearne Cotton's Radio 1 show tomorrow, at some point between 10am and 12:45pm. It's co-produced by Calvin Harris and Alex Ridha from Boys Noize and is very good.