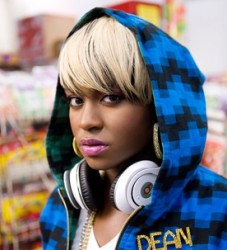 Ester Dean, who has written a few of Rihanna's biggest hits including 'Only Girl In The World' and 'S&M', has 'dropped' the first single from her own debut album.
Produced by Stargate, 'Gimme Money' features the shy and retiring Nicki Minaj.
Dean tweeted this week "First 4 singles picked and Now 10 records picked for my album".
You can have a listen to it here.