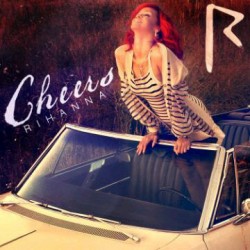 Rihanna has released the artwork for her new single, the Avril-Lavigne sampling 'Cheers'.
The par­en­theses of the album version '(Drink To That)' seem to have been abandoned, pre­sum­ably with a view to make it less confusing for everyone.
'Cheers' missed out on being a single to 'California King Bed' when Rihanna put the choice to her fans for 'Loud''s fourth single back in March. Thankfully Rihanna has now righted her fans' wrong, and 'Cheers' will be the album's sixth inter­na­tional single.