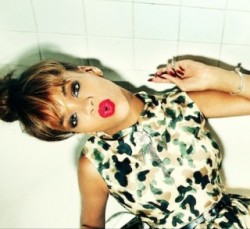 A 'pal' of Rihanna's has told More! magazine, as quoted by MTV, that her col­lab­or­a­tion with Changed Man Chris Brown never intended to cause upset.
Rihanna has received wide­spread criticism since she released the 'Birthday Cake' remix but the source says she didn't just make it for controversy's sake, insisting: "She'll have recorded with Chris not to shock but to remind the world that he's paid his dues and moved on."
Rihanna's very close friend went on to explain her motives further, saying that "she feels strongly that one bad moment in his life should not define who he is forever".
Well that's all fine then.