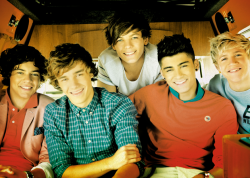 Paul McCartney thinks One Direction don't deserve to be called the next Beatles — as it adds too much pressure.
1D have been compared to the 'Everybody's Got Something to Hide Except Me and My Monkey' hitmakers since sup­posedly repeating Beatlemania-esque scenes of 'hysteria' in America.
But Sir Paul told Daybreak (quoted here): "There are so many bands who all get called 'the next Beatles'. Suddenly it puts an awful lot of pressure on them to be the next Beatles."
Instead, he chose to compare the band to Oasis. "Oasis were 'the next Beatles' once if you remember," he said. "So let's just call them 'the next terrific band'."
Terrific.