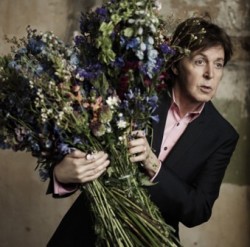 In news that suggests he knew exactly what he was doing when he refrained from shooting his 'Hey Jude' load at the Jubilee shindig, Sir Paul McCartney has announced that he will perform at the opening ceremony of the Olympics on July 27.
Fresh from playing 'the hits' at the Queen's party at the weekend the 'Brown Eyed Handsome Man' hitmaker told BBC Radio 5 (quoted here) today: "I've been booked."
He added that he would be "closing the opening," which is all very well Macco, but we're not going home until we've seen a Little Mix/Spice Girls enor­mogroup do '2 Become 1'.