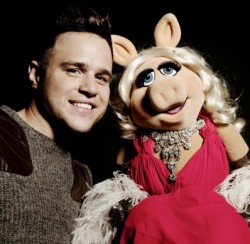 ITV2 will follow Olly Murs around on his 'In Case You Didn't Know' arena tour to record a 'warts and all' documentary.
Show producers are seeking sug­ges­tions from fans as to what Olly's intin­er­ary of "greatest places" and "crazy customs" should include, "whether it's deep fried Mars Bars in Glasgow, a haunted house in Dublin or the best place to get a full-English breakfast in Manchester".
If you've got an idea of what capers Olly could get up to in your home town, other than 'JUST FUCK OFF AND COME BACK WHEN YOU'VE GOT OVER THE HAT THING', you should click here to 'par­ti­cip­ate'.