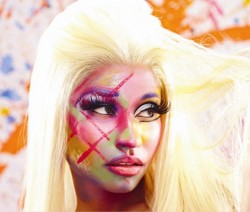 'Sticks In My Bun' chanteuse Nicki Minaj has unveiled details about her forth­com­ing new single and the re-release of her latest album.
Taking questions from her 'barbz' on Twitter, Minaj stated that the first single will be called 'The Boys' and will 'drop' either today or tomorrow on iTunes. The single will also feature "a female" who is "real pretty".
As for the album, 'Pink Friday: Roman Reloaded: The Re-Up', it will have "No less than 5, no more than 8" new songs on it across two CDs, but it's not actually finished yet.
The album is due for release at some point in November.