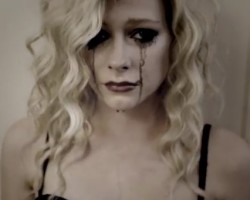 Avril Lavigne's finished her new album and according to LA Reid it will be out either at the end of this year or the very beginning of next year.
But how would LA Reid know? Well, he's the chairman of Epic Records, Avril's label.
Breaking the bad news about its creation and not exactly over­flow­ing with enthu­si­asm for it all, Reid told Billboard: "She worked with Chad Kroeger, who is now her fiance, and they did a really good record."
"We're in the mixing process now and I expect to release it very soon," Reid continued. "I'd like to get it out this year, but time seems to be flying. If we don't, it will be top of the new year."
There's no word on who else worked on the album but we wouldn't be massively surprised if Max Martin had a hand in the first single.