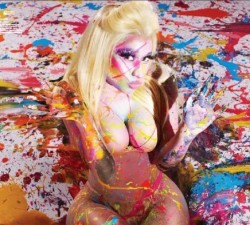 Nicki Minaj has claimed that Beyoncé is the only person left she'd like to work with.
In an interview with US radio station Breakfast Club (as quoted by NME), the 'Sticks In My Bun' chanteuse was asked who she'd most like to work, to which she replied: "My fans want a Beyonce collab. That's the only one."
She also went on to talk about rivalries and rap battles and such like.
"A rap battle, I could do that in my sleep now," she said. "I'm trying to get paper. I watch what Jay‑Z did and I feel like if he could do it, I could do it. Just 'cause I'm a girl, doesn't make me any different."