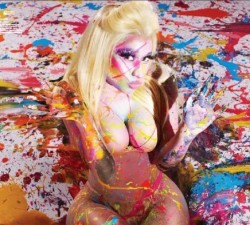 Nicki Minaj has claimed that the reason she's "slaughter­ing" charts is because she works hard.
In a dig at singers expecting fame on a plate, Minaj told 106 and Park: "Reason why Nicki Minaj came outta nowhere and slaughtered is because when people called me I got in that studio and sent the verse back in 24 hours."
Minaj went on to illus­trate her point with an amazing 'Raining Men' anecdote.
"I had laser eye surgery when Rihanna called me," she exclaimed. "I got the verse done in 24 hours with patch on my eye."