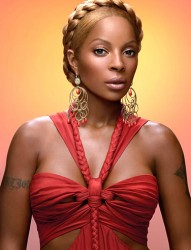 The Burger King advert featuring Mary J Blige waxing lyrical about chicken snack wraps has been pulled, reports the Belfast Telegraph.
The fast-food chain have blamed 'licensing issues' for the advert's temporary with­drawal but hope to have the "ads back on the air soon".
The other adverts in the series featuring Jay Leno and Salam Hayek can still be watched online and on TV in America, so that's good news.