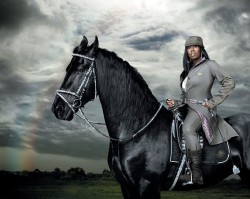 'Don't Be Commin' (In My Face)' chanteuse Missy Elliott has confirmed the release date for her two new singles.
According to a rather nice holding page on her official website, '9th Inning' and 'Triple Threat' — her first new releases since 2009 — will be 'unleashed' on Monday September 10 at 7pm 'EDT'.
It looks like Timbaland will appear on both songs, which we're not sure is a good thing anymore or not. We shall see.