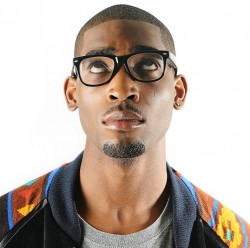 Tinie Tempah, Robbie Williams, Gary Barlow and, er, Lana Del Rey were all awarded doorstops at the GQ Men Of The Year Awards in London last night.
Tinie got his for being the Best Solo Artist, Robbie's was to recognise him being GQ's Icon Of 2012 (for all that amazing stuff he's done so far in 2012) and Gary Barlow had his party planning for the Queen rewarded with an Outstanding Achievement 'gong'. Lana sashayed off with Woman Of The Year.
The Team Of The Year award went not to Mutya Keisha Siobhan but the Team GB Olympians, who managed to find time in their schedule of celebrity parties, chatshow appear­ances and attempts to outsmart Philip Schofield's plastic box to attend the party.
You can see a full list of winners here.