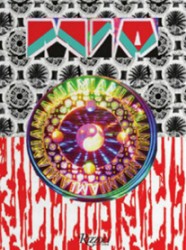 Super Bowl spoiler MIA is 'penning' a 'tell-all' auto­bi­o­graph­ical type picture book.
Posh coffee table book publisher Rizzoli will release the 192-page, hardback "auto­bi­o­graph­ical monograph in collages" which will include over 300 pho­to­graphs and "several unpub­lished testi­mon­ies from Maya herself".
We're not exactly sure what any of that means but frankly it sounds a bit boring.
MIA's book, called MIA, will be out in October, just in time for Christmas.