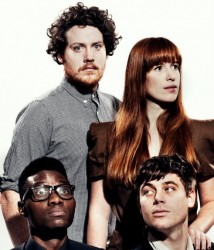 Metronomy will release their 'new' double a‑side single, 'The Look'/'Corinne' on February 27.
While 'Corinne' has yet to grace the airwaves, 'The Look' was released on limited edition vinyl (obviously) and as a free download back in April 2011.
You can watch the very good video here.
The band's current album 'The English Riviera' was nominated for the Mercury Music Prize and featured 'quite highly' in all those end of year magazine polls.