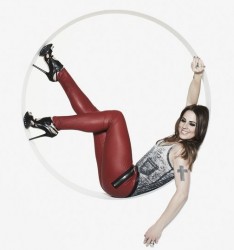 'Rock Me' hitmaker Melanie C and ballroom dancer Jason Donovan will assist Andrew Lloyd Webber in his search for Christ.
Mel and Jase have been booked to assist the Gary Barlow col­lab­or­ator in the crucial callback stages for his latest West End talent search to find a lead for Jesus Christ Superstar.
It's not yet known if Melanie 'Mel' C will hang around to be a judge on the eventual ITV show or if she will just be there for the pre­lim­in­ary stages. Melanie will help whittle the numbers down to 40 finalists.
She tweeted this morning: "I am abso­lutely honoured to be working with Andrew Lloyd Webber, David Grindrod @JDonOfficial and @ITV1 The show is going to be incredible."