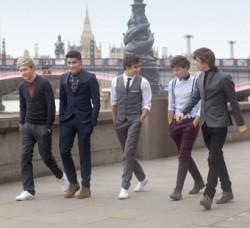 One Direction will be the musical guests on Saturday Night Live on April 7.
The episode will be hosted by Modern Family actress Sofia Vergara, who tweeted her excite­ment at the news that she would finally be able to share a stage with Niall's band.
According to Ace Showbiz, the chino-loving five piece will also perform tonight on the Today show (confusing) and have also been lined up to appear at the Nickelodeon Awards which take place on March 31.