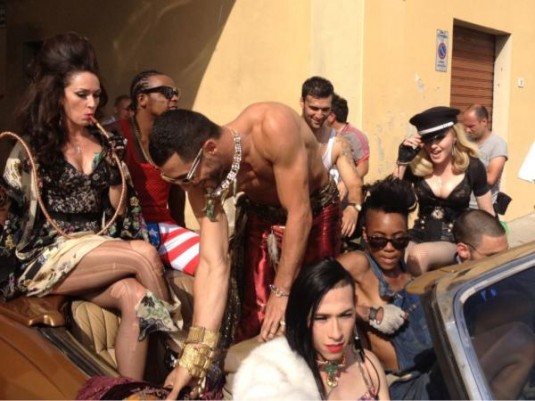 Madonna's started filming the video for Sunday Girl's 'Turn Up The Radio', aka the only song that might be able to save this whole 'MDNA' debacle.
That picture above was posted on Guy Oseary's Twitter and depicts the 'Girl Gone Wild' hitmaker and some chums all trying to pile into the same car, which seems a little reckless.
It was filmed in Florence, Italy, location fans.
We don't know when the single's coming out but it basically should have been about four months ago so there you are.