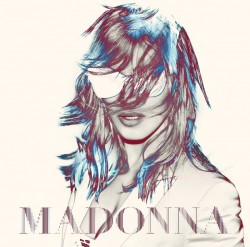 The first box office revenues for Madonna's MDNA tour have 'surfaced', and very good they are too.
Ticket sales for the first 11 venues on the tour (Tel Aviv, Abu Dhabi, Istanbul, Rome, Milan, Florence, Barcelona, Coimbra, Berlin, Copenhagen and Gothenburg, geography fans) totaled $49.5m from 417,448 tickets sold according to Billboard.
Each date on the tour so far has been a sell-out, which is nice to hear.
Lady Gaga's Born This Way Monster Fame Ball Part Two tour isn't exactly strug­gling either, with $23.6m made from 180, 498 tickets sold during the Oceania leg.
'Interesting'.