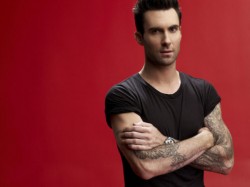 Cruelly sidelined Maroon 5 band member Adam Levine would quite like to punch those people that only like one kind of music in the face.
Having a bit of a chat with The Sun about the usual, he was asked about whether there were any current music scenes to which his short answer was 'no, not really'.
He then elab­or­ated: "But I'm of the belief that because our culture has changed so much, people don't find that exclus­iv­ity very important any more, which I love because I hate it."
"People who tell me they only like one kind of music, I want to punch them in the face," he continued. "It pisses me off so I'm glad those walls have been broken down."
We bet you are pal.