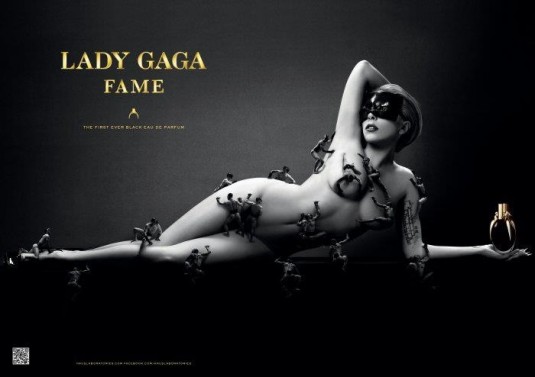 Lady Gaga has unveiled the print ad campaign for her new celebrity whiff 'Fame'.
The advert­ise­ment, shot by pho­to­grapher Steven Klein and pictured above, features a giant Gaga wearing a mas­quer­ade ball type mask with tiny scantily clad and somewhat stra­tegic­ally placed men scurrying all over her naked body.
We'll have a crate of the stuff.