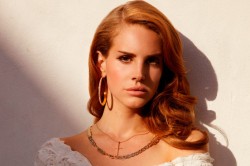 Lana Del Rey's next single will be 'National Anthem'. It will be the fourth single taken from 'Born To Die', and released July 8.
Remixes for the 'maxi-single' will include Tensnake, TODD TERRY (!), Afterlife and DC Breaks. Todd Terry is respons­ible for one of the greatest remixes of all time, so we have high hopes for this.
Last month, Lana was pictured filming a video for 'Summertime Sadness', so we're a bit confused about how that fits in with everything.
Fans of sub­stand­ard-quality audio will be pleased to hear that 'National Anthem' will be released on picture disc, as well as digital download and as a remix package.