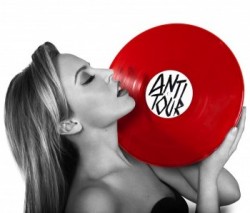 Kylie Minogue's unveiled an official clip from the Melbourne leg of her K25 Anti Tour.
A video of the live rendition of 'Wow' EP bonus track 'Cherry Bomb' was posted on Kylie's website after some 'tweet to unlock' business that we don't really care for.
That said, it's quite the per­form­ance from good old Kylie so all's well that ends well.
"That was the FIRST EVER per­form­ance of #CherryBombEVER…EVERRRRRRRRR!!!! Hope you enjoyed LOVERS!!," declared a solemn Kylie on Twitter.
You can head over to Kylie's website or her YouTube channel to take a look.