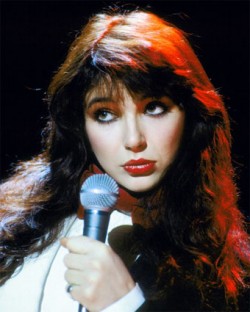 NME.com is reporting that reclusive pop legend Kate Bush may well release some new material in 2011.
Or, you know, she might not.
Her spokesman has said new music is "likely" but that it may not be a full-length follow-up to her last album, 2005's 'Aerial'.
So, to sum up, a lady who sings songs for a living has decided she may well sing a song at some point soon and possibly release it, but no-one's really sure.
This is "news" in the loosest possible sense of the word.