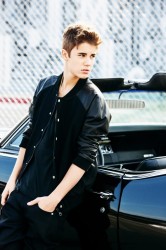 The Justin Bieber 'team' has announced that the gloom­wobble-heavy 'As Long As You Love Me' will be the second official single from 'Believe'.
The Darkchild-produced track was released as a promo single a couple weeks a go and managed to hit Number 21 on the US Billboard chart and Number 30 in the UK. It will now 'go to radio' in the US on July 9, which should help matters.
Justin had appeared to be promoting 'All Around The World' recently so this is all a bit confusing but let's all agree not to lose any sleep over it.
In other Bieber news, 'Believe' 'scored' the highest debut sales week of the year in America shifting over 370,000 copies, so well done all involved.