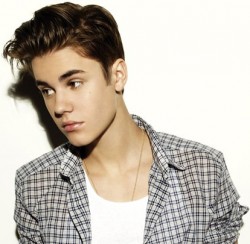 Justin Bieber will be reuniting with his Justin Bieber: Never Say Never director for the upcoming Believe tour.
In an excru­ci­at­ing piece of video content posted to his YouTube channel, Bieber announced that John M Chu had signed on to be the creative mind behind the tour.
The clip shows Chu 'hil­ari­ously' signing a "paper plate contract" to create "the greatest show on the planet", which will hopefully stand up in a court of law should it all go a bit tits up.
Besides Never Say Never, Chu is best known for cultural dance behemoths Step Up 2: The Streets and Step Up 3D.