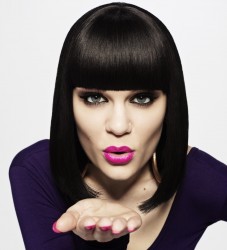 Shy song­stress Jessie J has expressed her wish to write a musical with Andrew Lloyd-Webber.
Speaking of her 'big break' in musicals at age nine, Jessie mused: "I started out in musical theatre and he gave me my first break. I had a terrible time once and fell off the stage, and he made me feel better by giving me a signed Cats DVD."
What a gent.
Meanwhile, Lloyd-Webber responded by saying: "She has said she wants to work with me and she is more than welcome on any of my stages. It's something we need to sit down and talk about."
That's a no, then.