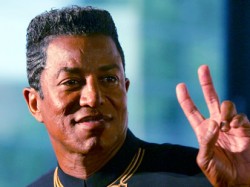 Jermaine Jackson has announced details of a forth­com­ing book about his brother.
You Are Not Alone: Michael, Through a Brother's Eyes is to be released in the autumn and will offer "the truth as we know it", Jackson said in a statement.
"I have read so much about what people think they know about Michael but this is about what really happened," he added.
Both La Toya and Janet also have books due this year, so get saving.
Or just spend the money on booze and listen to 'Bad' and 'Thriller' instead, dancing drunkenly around your home safe in the arms of pop.