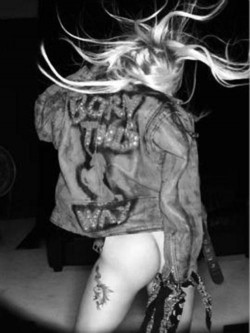 Lady Gaga's 'Born This Way' has been censored on Malaysian radio due to its pro-gay lyrics.
The lyric "No matter gay, straight or bi, lesbian, trans­gendered life, I'm on the right track baby" was deemed par­tic­u­larly offensive and at odds with many Malaysians' religious beliefs.
A spokes­per­son for Amp Radio told The AP, "The issue of being gay, lesbian or [bisexual] is still con­sidered as a 'taboo' by general Malaysians."
Malaysian gay rights activist Pan Khee Teik responded by pointing out that "Lady GaGa was attempt­ing to address this very thing in her song. How dare they play that song and cut out its shining heart?"
Oh dear.