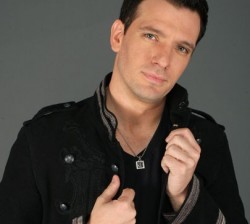 JC Chasez thinks his closeper­son­alpal Britney Spears will be amazing on The X Factor "if you can get her to be clear".
The 'All Day Long I Dream About Sex' hitmaker gave his endorse­ment but was concerned she is too "sweet" to slag anyone off.
"If you can get her to be clear with you, you're going to love everything about what she has to say," Chasez told The Hollywood Reporter. "I don't know how com­fort­able she's going to be essen­tially cri­tiquing someone, because knowing her since she was 12-years-old, she really is a sweet girl."
That said, JC believes that as a 'veteran' of the business Britney knows what she's on about. "As far as her insight goes, you better listen," he added. "She's done it, she's had a career. She's not a flash in the pan. She has the exper­i­ence to deliver."