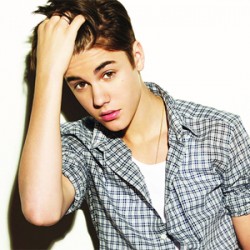 Fondue fetishist Justin Bieber has confirmed plans to release a new song called 'Turn To You' on Mother's Day, which for our American readers is this Sunday.
(If Bieber were British this act of gen­er­os­ity would be a couple of months too late and essen­tially meaningless.)
'Taking to Twitter' the 'Common Denominator' hitmaker said: "Think im gonna release #TurnToYOU for my mom this friday for mother's day weekend. the proceeds will go to help other single moms. thanks."
That last "thanks" is a bit of an odd one isn't it, like he's already imagining the praise it will get him, but it's a lovely gesture all the same. YOU'RE WELCOME.