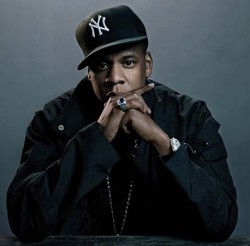 Jay‑Z has become the 'face and voice' of Duracell, reports Billboard.
The rapper — who has been in the news a bit lately after he became a dad — will also become an invest­ment partner with the battery company, and spe­cific­ally help sell the Duracell Powermat JV.
"I believe in the future of wireless energy and I believe that Duracell Powermat is the company to bring on the revolu­tion," Jay‑Z said in a statement. "I'm part­ner­ing with Duracell Powermat because they're providing the solutions for the future."
How does he find the energy etc etc.