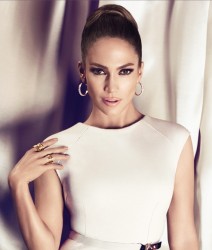 Jennifer Lopez has 'premiered' her version of Kiki Dee's 'I've Got The Music In Me' in a new advert.
The ad for her range of 'apparel' (that's clothes to you and us), accessor­ies and homeware for American depart­ment store 'Kohl's' is shot by Black Swan director Darren Aronofsky and features an average of one costume change every six seconds.
You can hear the song snippet and watch the ad here.