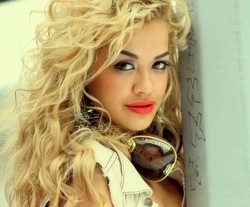 DJ Fresh's iTunes Number One 'Hot Right Now' was ori­gin­ally meant for Jessie J but was snatched from her clutches by her own producers.
Fresh "was asked to write a track for [Jessie J] with some of her producers, these guys called The Invisible Men".
Invisible Men share man­age­ment with Rita Ora and Jessie J.
Fresh was already working on 'Hot Right Now' when he con­sidered the track for Jessie, but her own producers thought Rita Ora might do a better job. "They said: 'We know this amazing girl,' but Rita was quite locked down with Roc Nation."
The DJ explained to Star Playlist: "We sent the track to Jay‑Z and he loved it and signed off on it. We never actually finished anything for Jessie."
Poor Jessie.