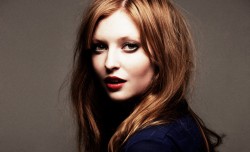 Dreamtrak has put a remix of Faye's 'Water Against The Rocks' on the internet, which is nice of him.
The mix can be down­loaded from the player thing below and sort of recasts the song as an 80s chartbotherer.
The single is released on June 25 and Faye will be singing some songs in a room in London on June 27.
More inform­a­tion on all that here.