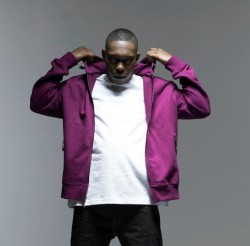 'Wot U On?' hitmaker Dizzee Rascal has taken the risky step of working with untested producers RedOne and Alex Da Kid on his new album.
Talking to The Sun about how he's just had laser eye surgery (and given up smoking weed), he also discussed a couple of details about his as-yet-untitled fifth album.
"I've been over in LA mainly, working on the new album. I'm a couple of tracks short of what I want but there are some big tunes done already," he explained.
"I was working with RedOne and also Alex Da Kid. They are big pop songs — I'm not afraid to say it. It worked well for me on the last album," he continued, not unreasonably.
We imagine the album will be out at some point this year, but no one's told us anything yet.