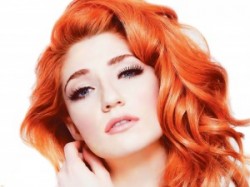 The anti­cip­a­tion levels for Nicola Roberts' first solo single have been ramped up a notch or fifty by a single tweet.
Stylist Joel Dash tweeted this afternoon that he'd not only heard the single, but that the single has a title ('Dance To The Beat of My Drum' — amazing) and that it was co-produced by Diplo and Switch.
The tweet ended with the following; "New sound = MAEHJOREEE!"
Well done.
Rumoured col­lab­or­at­ors on the forth­com­ing solo album include Metronomy's Joe Mount and James Ford from Simian Mobile Disco, with musical influ­ences including Robyn and MIA.