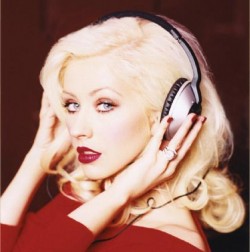 A new Christina Agueilera song, 'Nasty', has emerged online, featuring vocals from Cee Lo Green.
As reported by the NME, Green confirmed the existence of the track during an interview with Jimmy Fallon, explain­ing that it was ori­gin­ally meant for the Burlesque soundtrack, but didn't make the cut.
Green said, "Christina's just like the best to me. We did a song together, a few years ago. I've been seeing people tweeting about it lately, so I guess they're going to release it."
In other Aguilera news, producer DJ Premier tweeted that he's set to work on her next album. "We are gonna work on her new LP… she's ready to start," he said.