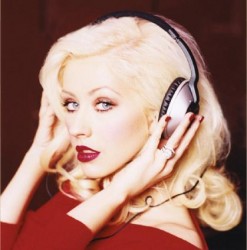 'Nobody Wants to Be Lonely' hitmaker Christina Aguilera has allegedly already signed up for the third season of The Voice.
TheWrap.com is reporting that Aguilera would 'pocket' a $10m fee for the season and that the new episodes would start filming in September of this year.
Currently in its second season, The Voice enjoyed record ratings after its premiere episode debuted post-Superbowl.
(This could all be rubbish seeing as US network NBC have yet to confirm a third run of the series will even take place.)