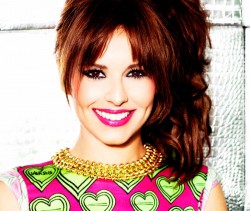 Cheryl 'Cheryl' Cole has been talking to The Sun about her relief that the gov­ern­ment scrapped the 'infamous' 'pasty tax'.
"It was ridicu­lous," she offered. "I would have been penniless as a teenager — and hungry — if I'd been taxed every time I had a hot pasty."
Claiming that she continued to enjoy a trip to Greggs after she'd been on Popstars: The Rivals, she continued: "I wouldn't have had a penny. It's crazy. Pasties, pizza, McDonald's — we didn't have a clue about nutrition."
"It was tasty and it was what we could afford. The whole idea of putting tax on that is about taking money out of the pockets of people who can't afford it," the future politi­cian concluded.
She then went on to talk about hanging out with Prince William and Kate Middleton, claiming "they're not dis­con­nec­ted from us, they know what's going on in the world".