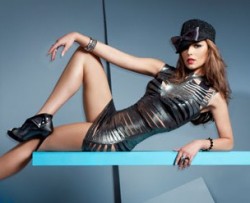 Cheryl Cole has reportedly recorded a Lana Del Rey's song not used for 'Born To Die'.
Cole 'scooped' the "urban mid-tempo ballad" (OH HERE WE GO) after she dis­covered Lana had excess songs written for her album.
(Translation: the same people at Polydor are working on both albums.)
A 'source' told The Sun: "Cheryl is a big fan of Lana and was intrigued to hear she had lots of songs written which she wasn't going to sing herself."
Cheryl's third album campaign is thought to begin in the next few weeks, with the Lana track "likely" to be an early single according to the The Sun's report.