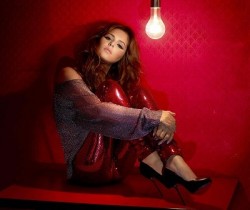 Cheryl Cole has claimed former Girls Aloud manager Louis Walsh had "zero involve­ment" in their career.
Talking to Marie Clare magazine (as quoted by The Sun), Cole reckoned: "We never had man­age­ment. Louis claimed to be our manager but he never did it."
"We didn't talk to him or anything like that," she continued. "He just took a cheque. Oh yeah, he took the cheques."
Louis Walsh's 'tenure' as 'manager' lasted offi­cially until 2005 when Hilary Shaw took over.