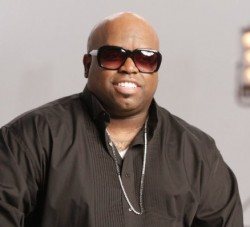 Cee Lo has been signed by Grand Central Books to release a memoir.
The book will be co-written (where 'co' probably means 'com­pletely') by David Wild, a Rolling Stone con­trib­ut­ing editor and tele­vi­sion writer.
In a statement given to The Hollywood Reporter, Cee-Lo said: "FORGET YOU? After reading my book, there will be no doubt that I am meant to be. You will enter into the super­nat­ural, the surreal, and extraordin­ary. As Cee-Lo Green, a.k.a. 'everybody's brother,' I will make you a believer. I talk about art imitating life; YOU discover CRAZY."
Vice-President at Grand Central Books Beth de Guzman added: "He dresses in sequined capes, performs with the Muppets and Madonna, and does 360° flips with a grand piano at his fin­ger­tips. Imagine all that out­rageously unique and creative talent channeled into a book." Imagine.
The tome will be published in 2013.