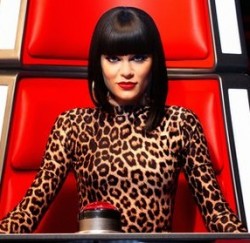 Pop Zelig Cee Lo Green has been in the studio with Jessie J, pre­sum­ably recording some really brilliant songs.
In a since-deleted tweet from last night, the Green said: "In the studio with jesse j and I must admit I want to jump on her back and plug into her like on avatar", to which Jessie responded: "Charge it up!"
That really is quite the image, isn't it?
Presumably this completes The Voice 'coach' collabo 'circle of life', after Adam Levine brought Christina Aguilera along for the ride on 'Moves Like Jagger', Cee Lo himself announced that he had recorded a duet with Christina for his new album and the singer from The Script expressed a desire to write a song for Tom Jones.