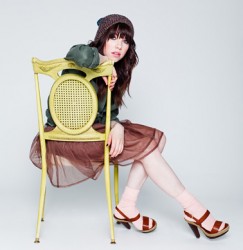 'Your Heart Is A Muscle' hitmaker Carly Rae Jepsen thinks it's fantastic that she looks like a teenager, to be honest.
"If people think I look younger, then that's great; I'm stoked," she said. "But I turned 27 in November, and when I look in the mirror, I see all of the years attached to that face, and I'm content with me."
Surely your look isn't delib­er­ately manip­u­lated to be more mar­ket­able to teens, right Jeppo?
"I'm 5 feet 2, so yeah, I'm going to look a little bit more playful. But I don't think that means I'm trying for an age younger than I am."
Hm…