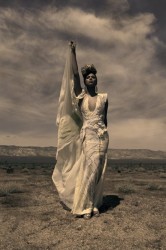 MTV have confirmed that Beyoncé will perform at this year's Video Music Awards.
Announcing the decision — which must have been a tough one seeing as Beyoncé's not exactly known for her ground-breaking award show per­form­ances — Amy Doyle, executive producer of the awards and MTV's EVP of Music & Talent (?) said, "Her per­form­ances at the VMAs are legendary — leaving everyone breath­less and talking for days. We can't wait to see her set the stage on fire once again!"
It's not clear which song Beyoncé will perform, but if it involves sitting on a stool and warbling a ballad we will not be happy. Inexplicably, she's only been nominated for three awards and two of them are boring technical ones.
Other per­formers include Adele, Bruno Mars and Lady Gaga, while Jessie J will be 'DJing'.